Why Us
Partnering with Unlimited Care, Inc.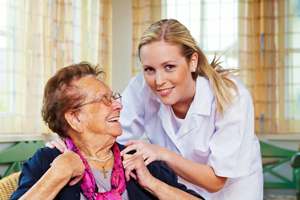 As soon as you call your local Unlimited Care branch office, our Patient Service Associate or Patient Service Specialist, and Supervisory Nurse become our caring resource. This team approach builds trust, confidence, and comfort. They will work tirelessly during this time to deliver an individual plan which best meets your needs " whether they may be short or long term.
Our goal is to help patients retain their independence and well being and to be a comforting resource to patients and their families when they require health care services.
To learn more about how we can help you secure the highest quality health care services, please contact us.
"She exemplifies the qualities that a home health aide should exhibit at all time. She certainly worked over and above the call of duty. I felt completely comfortable and secure leaving my mother in her hands. She was truly professional and caring."